Our Successful Regional Partners-Bubble Tea Brand "Bubble Mix" from Brazil
News
2022-10-13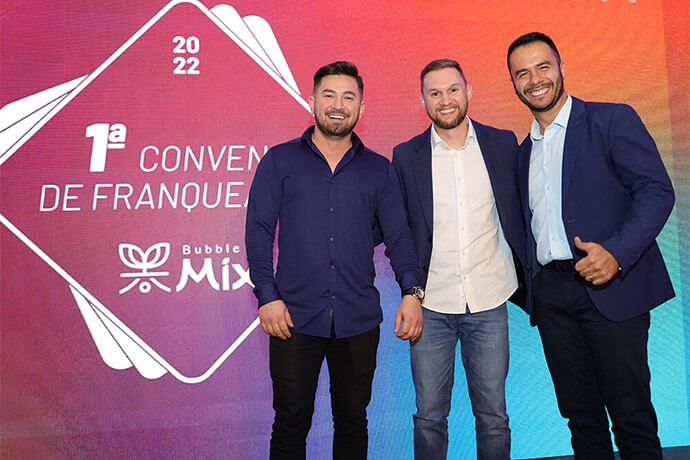 1st Bubble Mix Franchisees Convention confirms the strength of the Bubble Tea segment in Brazil
Bubble Mix Tea, the market leader of Bubble Tea in Brazil, held its 1st Franchisees Convention in the country's southern region.
More than training and bringing together more than 80 brand investors, the convention's main objective was to reinforce Bubble Mix's mission and commitment to its franchisees.
In addition to the participation of partners and employees, the event was also attended by renowned entrepreneurs who shared their successful and professional paths as an example of overcoming and inspiration for franchisees.
SunnySyrup Food also participated in the 1st Bubble Mix Convention. In the video, the bubble tea trainer Cindy and the sales representative Terry explained Bubble Tea trends in Taiwan through consumer data and analytics. In addition, they emphasized the product's success on social media by a digital influencer, factors that significantly contribute to brands achieving good sales results.
The news in the Bubble Tea market, both in Brazil and around the world, and the franchisor's plans for the coming months certainly impacted operations to continue obtaining excellent results for the Bubble Mix chain.